#PGCTalks is back! The Philippine Genome Center is hosting a mini webinar series #PGCTalks featuring PGC experts and will cover topics on DNA sequencing, bioinformatics analysis, and testing related to COVID-19. 
Webinar 01 (All about COVID-19 Testing 03.16.2021) featured Clinical Genomics Laboratory's (CGL) Head Dr. Edsel Ayes, who presented an "Introduction to RT-PCR: Concepts and Applications" while CGL's Molecular Pathologist Dr. Justine Uy shared a talk titled, "DETECTED or NOT DETECTED: Interpretation of the RT-PCR Test Result".
Webinar 02 (The Science and Art of SARS-CoV-2 Whole Genome Sequencing 03.30.2021) of #PGCTalks was lead by PGC's DNA Sequencing Core Facility Program Director, Dr. Ben Maralit who talked about, "SARS-CoV-2 Whole Genome Sequencing: How is it done?"
For the last #PGCTalks webinar, PGC Core Facility for Bioinformatics Program Director Dr. Jan Yap and PGC Mindanao's Bioinformatics University Research Associate Paul Gaite will present "Making Sense of Whole Genome Sequence Data: The Bioinformaticians Speak Up".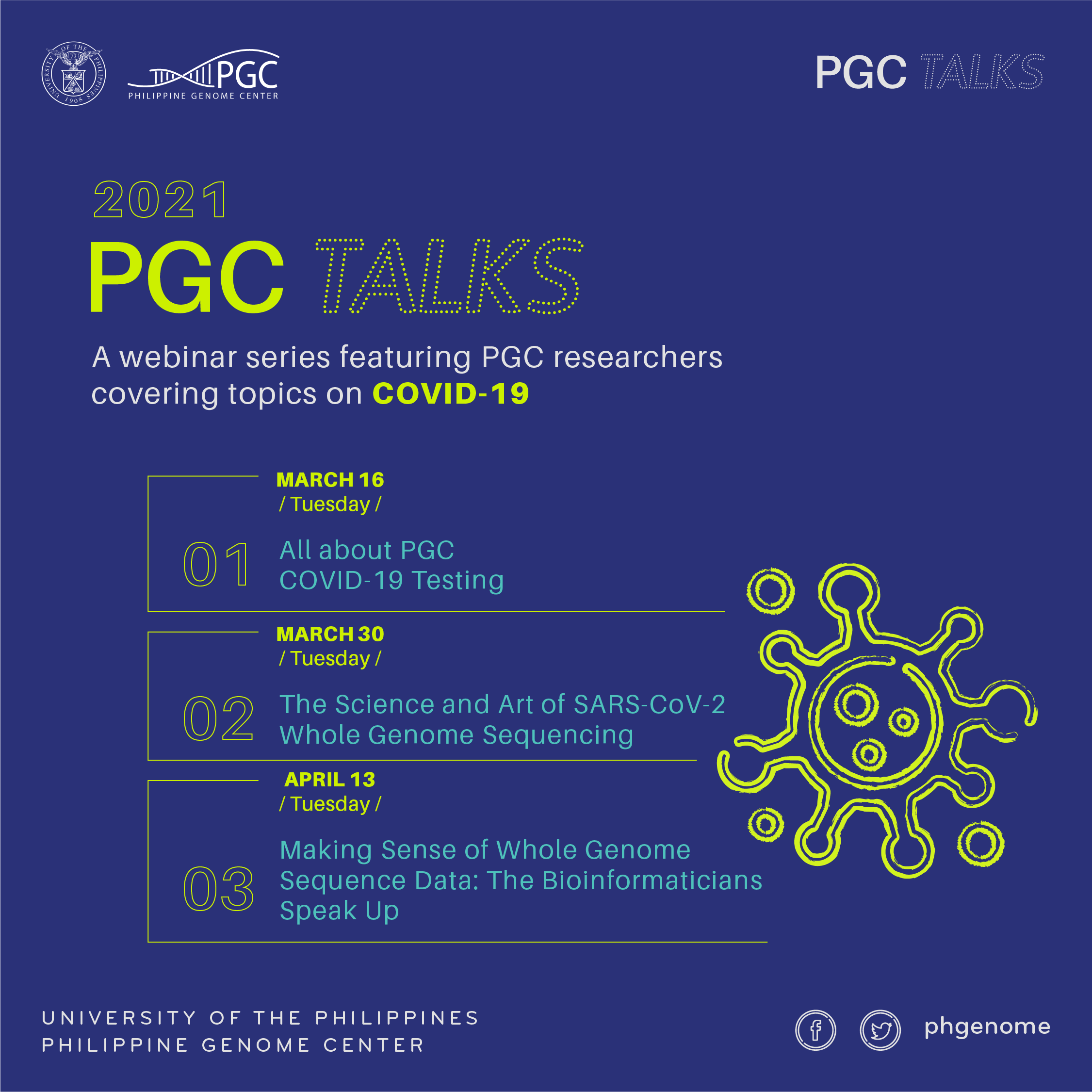 This post is updated on April 12, 2021.