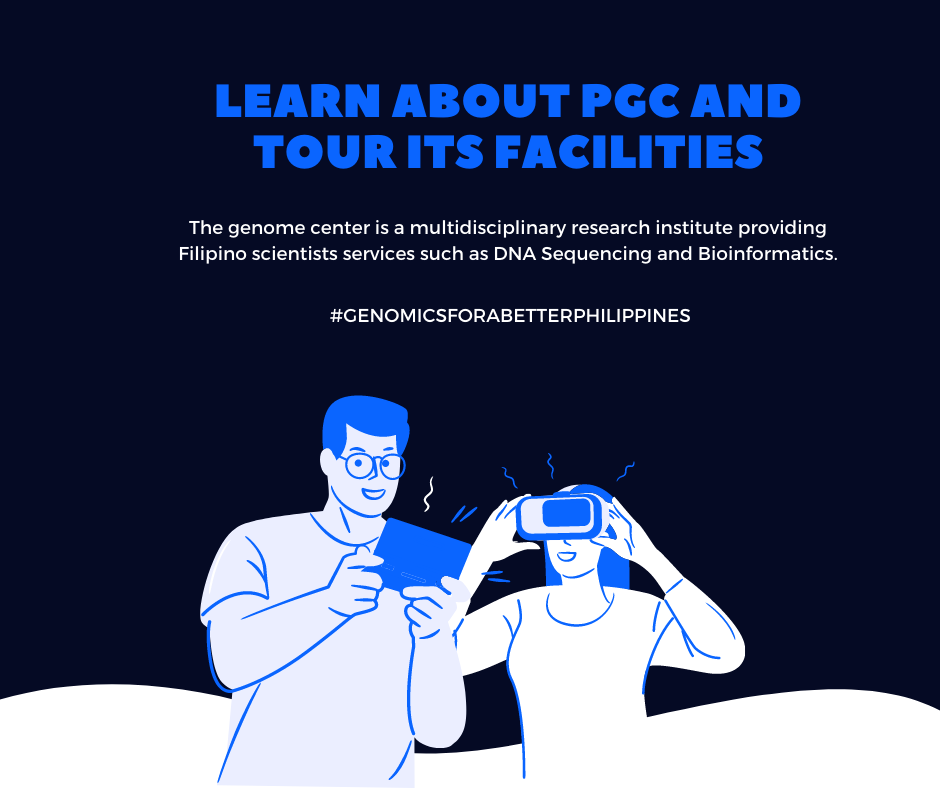 The Philippine Genome Center Tours (virtual or onsite) aim to provide an overview of how the institution was established, its mandates, its services, and its significant role in research and development. 
As an educational and research facility, official requests from schools, colleges and universities are encouraged. We have available materials online that could illustrate basic concepts in molecular biology techniques as well as a collection of recordings of past webinars we have hosted that cater  to a wide range of multi-omics applications. 
For onsite visits, we can only accommodate 20 participants per visit in observance of minimum health protocols and to minimize disruptions in our daily operations. For individual onsite visits, this will be subject to the availability of the laboratory personnel and approval of our Executive Director.
For formal letters of tour/visit request, please address the letter to:
Dr. Cynthia P. Saloma
Executive Director
Philippine Genome Center

Send to capacitydevelopment@pgc.up.edu.ph and pgc@up.edu.ph