The Philippine Genome Center (PGC) is inviting Filipino college students and young professionals (citizens and permanent residents of the Philippines) in science and engineering for a training and internship program in bioinformatics.
In photo: BTIP Batch 02 September  02-October 11, 2019
BIOINFORMATICS TRAINING & INTERNSHIP BATCH 04: JAN-FEB 2020
Eligibility Requirements:
All applicants must fulfill the following requirements:
Minimum of 3 units in biology, molecular biology, or a related field

Has experience in at least one programming language (e.g. Python, Java, R, etc.)

Self-motivated to study and to learn about multiple disciplines

Excellent English written and oral communication skills

Strong teamwork and collaboration skills

Preferably familiar with the Unix/Linux command line environment

Able to commit full-time during the course of internship

Must be citizens and residents of the Philippines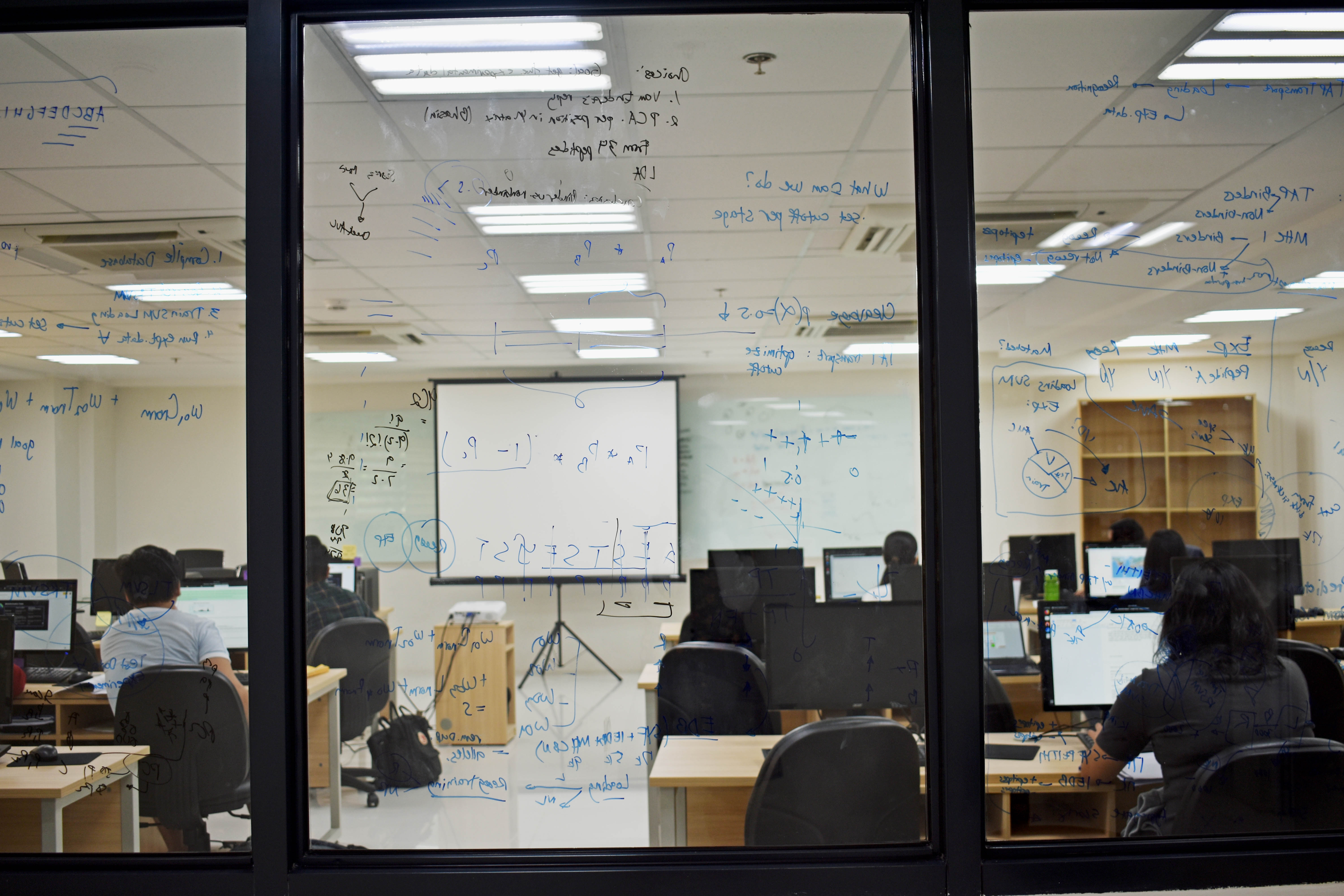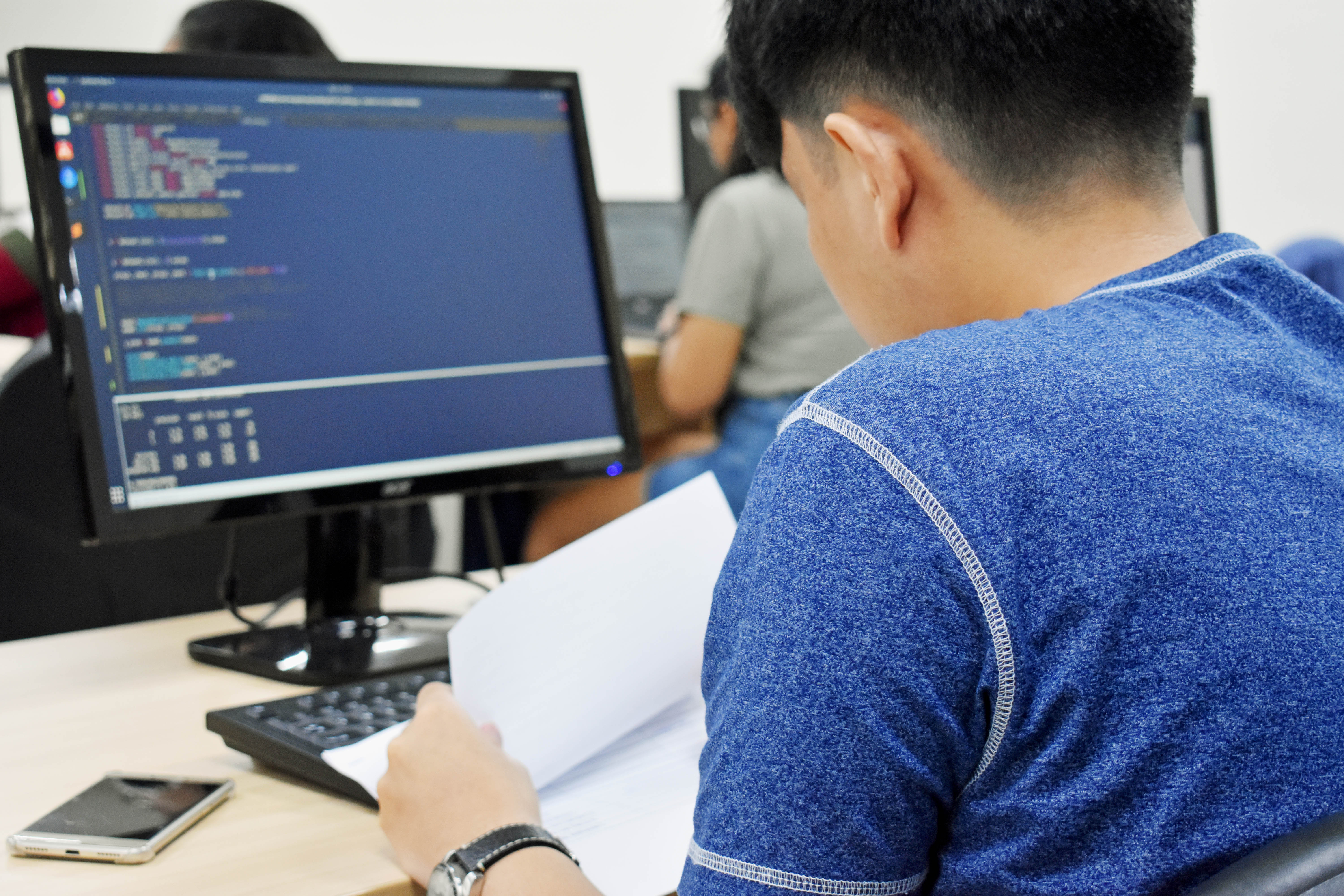 Student applicants must be undergraduate or graduate students in good academic standing, enrolled in a science or engineering course at an accredited college or university in the Philippines. Young professional applicants must have a BS degree in a science or engineering field, and be a researcher and/or faculty member employed at a research or higher education institution in the Philippines.
Accepted interns will receive training in introductory biology, genomics, and bioinformatics, and gain supervised, hands-on experience doing research or infrastructure development on real bioinformatics projects. A fixed stipend of ₱19,000 will be provided to help cover travel and living expenses over the six-week internship.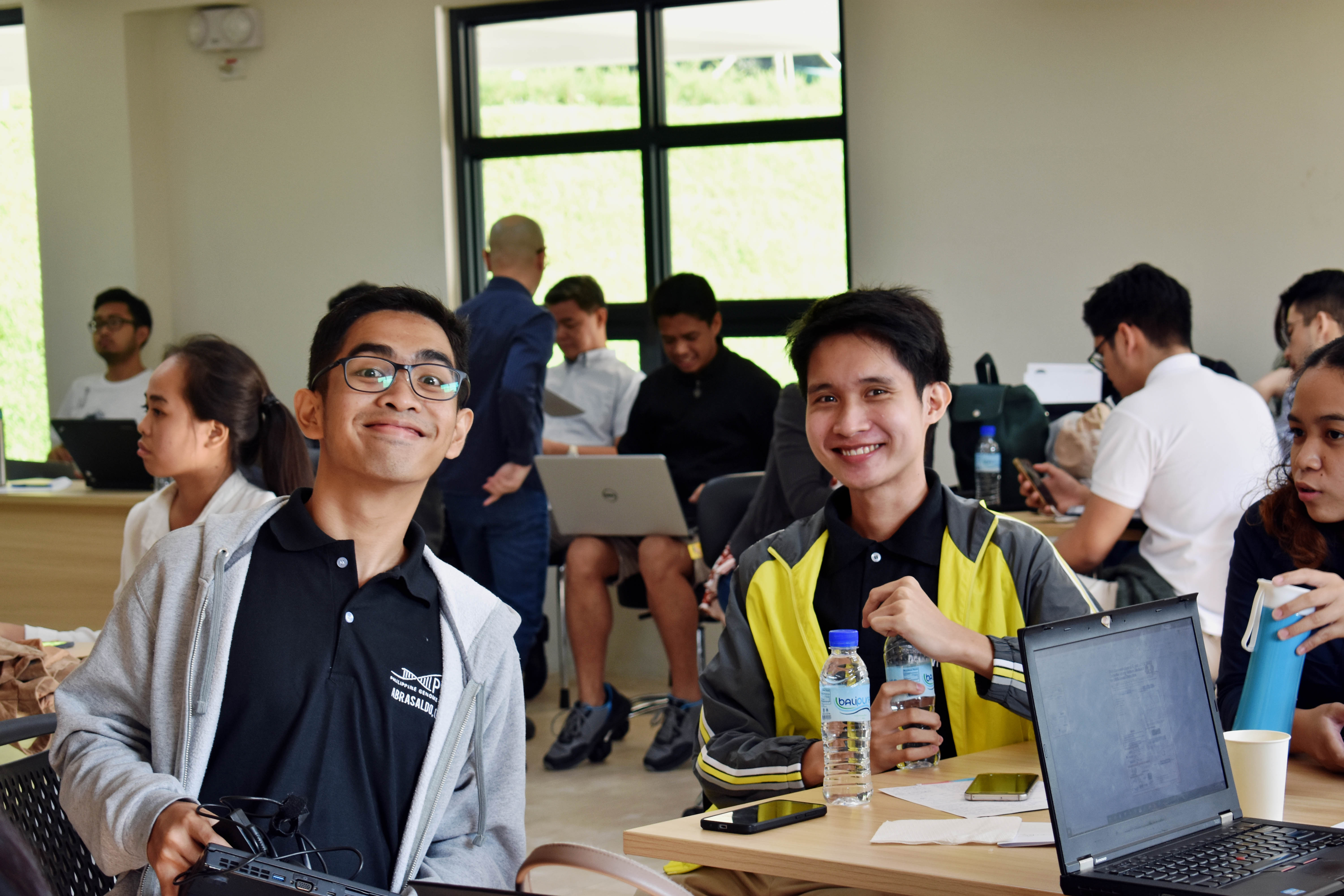 All applicants are requested to provide a copy of their curriculum vitae, as well as a letter of motivation addressed to Dr. Jan Michael Yap PhD, Director of the Computational Genomics and Systems Biology Programs of the Philippine Genome Center, to be submitted through the form linked below. Applicants must in addition provide a brief, one-page proposal for a bioinformatics project, relating to their current work or area of interest. Individuals who have previously submitted an application for the previous BTIP batches and were not selected must submit a new application to follow the program's screening protocol.
The deadline for application is December 13, 2019, and accepted applicants will be notified on December 23, 2019. For further inquiries, email us at bioinformatics-training@pgc.up.edu.ph or call us at 981-8500 loc 4706.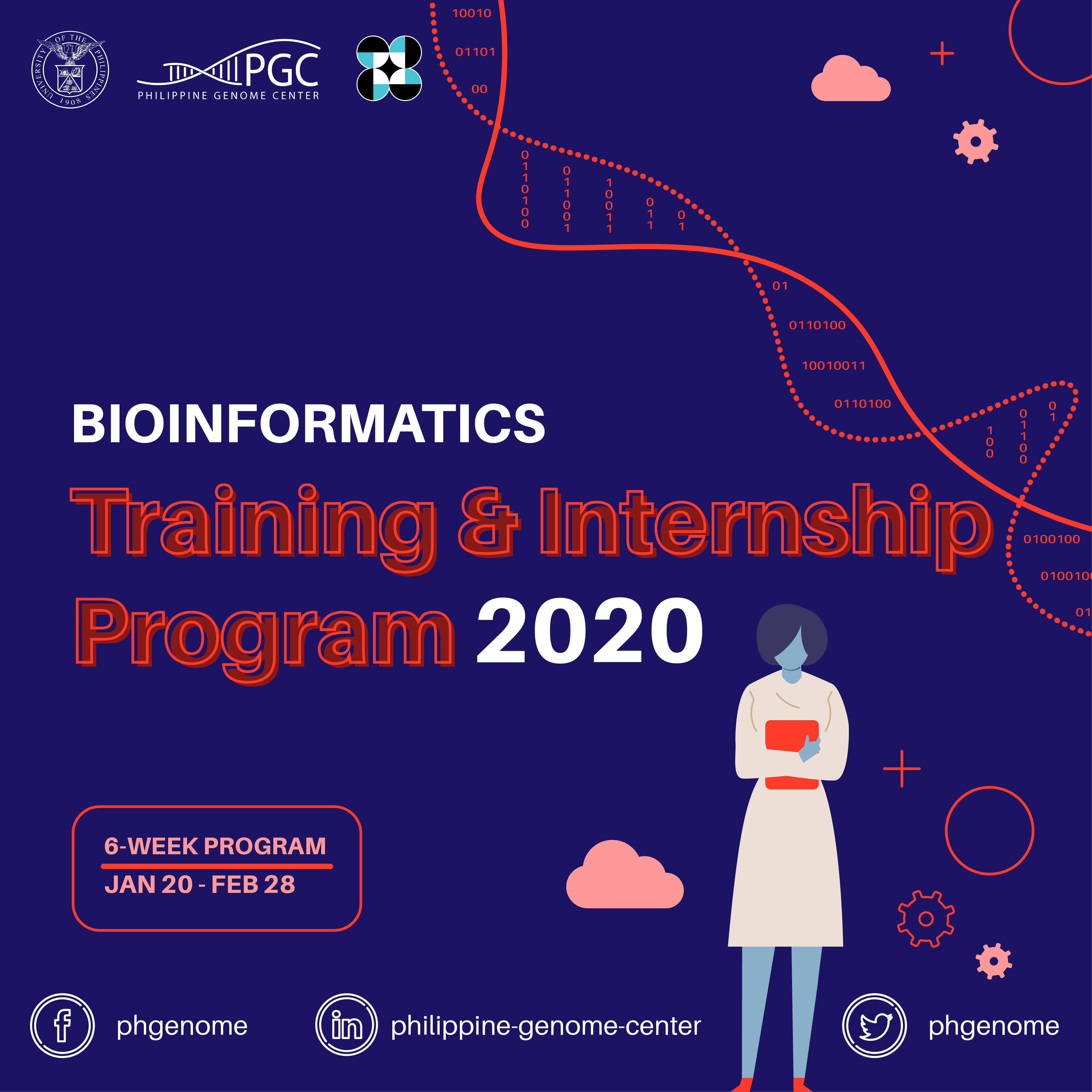 About the 2019 Bioinformatics Internship Program
PGC's Core Facility for Bioinformatics started as a capability-building project funded by the Philippine Council for Industry, Energy & Emerging Technology Research and Development (PCIEERD). Since its public launch in April 2014, it has been servicing researchers in Next Generation Sequence (NGS) data analysis, providing technical support, and giving training courses to further increase local competency in bioinformatics. Besides commissioned/in-house training programs for researchers, the bioinformatics team has been training undergraduate students through an annual internship program, now in its third year, to further increase the local talent pool in bioinformatics.
The Bioinformatics Training and Internship Program, expanded thanks to a grant by the Department of Science and Technology, is a 6-week program that provides interns with an opportunity to hone and develop their bioinformatics knowledge and practical skills in a collaborative and multidisciplinary environment. This year, the Core Facility for Bioinformatics welcomes students and young professionals in biology, molecular biology, mathematics, statistics, computer science, and related fields, particularly those who are keen on pursuing research careers in bioinformatics and computational biology. Accepted applicants will receive training in introductory biology, genomics, and bioinformatics; and will be working on projects related to research or infrastructure development in bioinformatics or computational biology.
The fourth iteration of the internship program will be held on January 20 to February 28 at the 2nd floor, Left Wing, Philippine Genome Center Building, A. Ma. Regidor St., University of the Philippines, Diliman, Quezon City. Interested individuals from public and private colleges, universities, and research institutions in the Philippines are invited to apply. A stipend will be provided to help cover travel and living expenses.