Date: Monday, 16 December 2019, 01:30 pm (Manila Time)
Venue: Natural Products Research and Development Center (NPRDC) at Central Mindanao University, Musuan, Bukidnon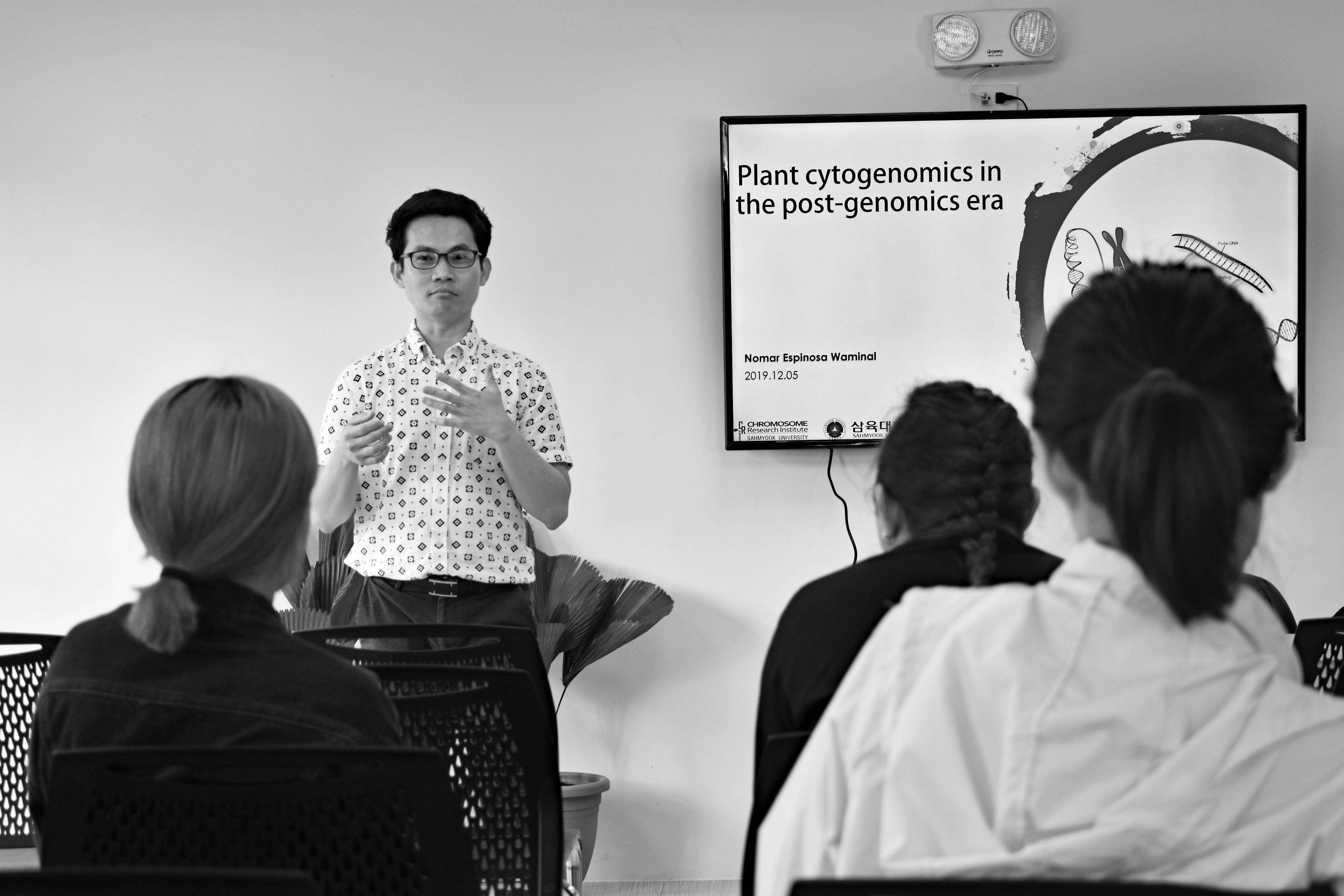 The half-day program is an opportune time for faculty members, researchers, students, taxonomists and biodiversity and genetics enthusiasts to be acquainted with other researchers who will join Dr. Waminal such as Dr. Ian Kendrich Fontanilla, PGC program director for biodiversity, forensics & ethnicity who is also the current director of UP Diliman's Institute of Biology, and Dr. Lyre Anni E. Murao, PGC program director for Mindanao Satellite Facility and also current Molecular Biology professor of UP Mindanao Campus. This seminar features the PGC hosted Balik Scientist Dr. Nomar Waminal who will be presenting his talk on "Cytogenetics in Plant Breeding: Conservation and Evolution in the Post-Genomics Era". Dr. Waminal is currently serving as a Research Professor under the Chromosome Research Institute at Sahmyook University, Seoul, Republic of Korea. He was a Samsung Global Scholar and received his Ph.D. in Crop Science and Biotechnology from Seoul National University. His current work involves the use of bioinformatics and molecular cytogenetics tools like fluorescence in situ hybridization (FISH) to identify, quantify, and cytogenetically map single-copy and repetitive genomics sequences for genome assembly and breeding of medicinal and industrial crops like ginseng (Panax ginseng), soybean (Glycine max), and several cabbage species (Brassica).
Nomar has a keen interest in developing tools to simplify cytogenomic analyses, which led to a few patents. He also received intensive training in plant metaphase chromosome accumulation for flow sorting of single chromosomes under the Czech Academy of Sciences.
---
Follow Dr. Waminal's other talks:
"Plant Cytogenomics in the post genomics era"
Date: Tuesday, 17 December 2019
Time: 12:30 pm-04:10pm
Venue: Rooms 206 & 208, College of Science and Mathematics, UP Mindanao
"Green, green grass of home: A blue ocean for Philippine plant cytogenomics research"
Date: Wednesday, 18 December 2019
Time: 09:30 pm – 12:00 nn
Venue: Rooms 206 & 208, Mini Theatre, CHSS, UP Mindanao