By Ana Marie Pamintuan, 08/13/2012, Sketches, Philippine Star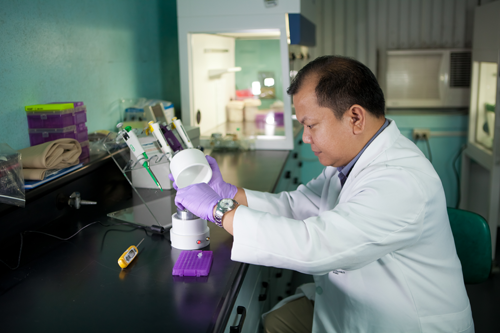 A young man I know was confined in a low-priced private hospital in Las Piñas for recurrent fever, stomach pain and vomiting. Four days and P14,000 later, the hospital still did not know what was wrong with him.
After a break in the fever for 12 straight hours, he was sent home. That evening, the fever, pain and vomiting returned. He was rushed to the San Lazaro Hospital in Manila, where he was immediately diagnosed with dengue, given shots and placed on IV. After two days, he was finally well and sent home.
This was about two years ago. I've been told that confinement in a private hospital for dengue these days can cost about P100,000. Much of the expenses are eaten up by lab tests to rule out various illnesses over three to six days – the period it can take before dengue fever manifests itself clearly. The cheapest blood test for dengue costs P2,100.
Think of how much people can save if the illness can be diagnosed within a day, at P500 for a test. That's exactly what's in store when a new diagnostic kit is made available to hospitals. Too bad the Biotek-M Dengue Kit won't be released in time for this year's monsoon season; the target launch is in the first quarter of 2013.
Biotek is the Pinoy spelling of biotech, and M stands for Manila. The hardware for the device, an isothermal kit, was designed by a Filipino scientist based in Maryland and finished within about three months in 2010.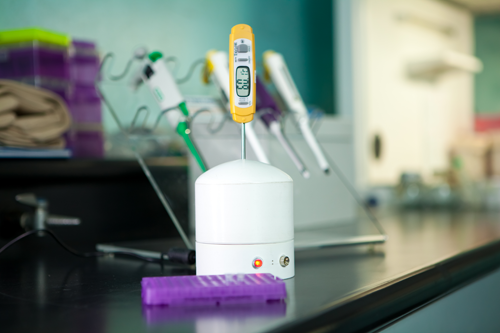 There are currently 20 units now undergoing clinical validation. Each imported kit costs $500; if made locally, the cost can be brought down to about $200.
Filipino infectious disease doctor Raul Destura developed the entire diagnostic kit, which is being launched by the Philippine Genome Center of the University of the Philippines. Destura is the director of the Institute of Molecular Biology and Biotechnology of the National Institutes of Health in UP Manila.
* * *
The Philippine Genome Center formally opens this October 11, two years after receiving funding from the Department of Science and Technology, four years after the idea for the center germinated when the country hosted an international genome meeting in Cebu.
The center aims to make science useful and accessible to the masses, and an indispensable component of national development – a thrust that should have been made decades ago.
* * *
Geneticist Carmencita David Padilla, executive director of the center, explains their goals in simple terms.
All organisms have a genome or hereditary information encoded in DNA or RNA. Mapping out and tinkering with these characteristics can lead to improvement in health care and agriculture – two priorities of the Genome Center because, Padilla explained, these areas have the biggest impact on Filipinos.
The center is also conducting R&D in forensics for criminal investigation, ethnicity, biodiversity, industry and the environment.
Members of the academe, the government and private industries will have access to the genomic research and bioinformatics provided by the center.
One example: Coca-Cola, one of the world's largest private consumers of sugar, stopped buying Philippine sugarcane because the crops from certain other countries have higher sugar content. The best cane variety has multiple branches and can regenerate when cut. Applying genomics, the center is developing this type of sugarcane for distribution to local producers.
Padilla emphasizes that they do not engage in genetic modification so the result is not GMO. The center has a program to identify and discuss the ethical, legal and social issues involved in genomics in this country.
One promising area is pharmacogenomics, wherein medication is developed specifically for certain types of human genome. Drugs manufactured by Western companies, for example, may be designed mostly for Caucasians. With pharmacogenomics. drugs can be tweaked specifically for Filipinos and others from the same gene pool – the Malay race- making the drugs more effective.
Genomics has become "a new tool for development," Padilla enthused. "It's a brave new world."
* * *
Another objective of the Genome Center is to make science attractive for younger generations of Pinoys.
These days there is no question that the nerds have inherited the Earth, but they are mainly into computers. For the typical Pinoy youth, broadcast communication (stepping stone to showbiz), law (stepping stone to politics), even culinary arts and boxing are better career choices than any of the non-computer-related branches of science and technology.
"In the US, if you're a scientist, you're made…We don't have the right environment for R&D," Padilla told several STAR editors in a chat last week. "We're just using borrowed knowledge."
Scientists working with the Genome Center will get proper remuneration for their work, including assistance in patenting their intellectual property, Padilla vows.
Other developing countries such as China have poured resources into scientific R&D, and are dangling attractive incentives to bring back home Chinese talent from overseas.
In our country, one indication of the place of science in the totem pole of national priorities is that the chair of the House committee on science and technology is the chamber's No. 1 absentee, Negros Occidental Rep. Jules Ledesma IV. His principal claim to fame is being the husband of actress Assunta de Rossi.
Ledesma's Senate counterpart is Edgardo Angara, former UP president. The two are members of the National Advisory Board of the Genome Center.
The scientific community and the private sector are striking out on their own. St. Luke's Hospital is working on the eye genome, and Medical City on stem cell genomics. Padilla aims to eventually promote data sharing within the Philippine scientific community, with all universities brought into the genome project.
With more funds, lab facilities and active recruitment including the "Balik-Scientist" program to bring Pinoy scientists overseas back to the country for at least three months, Padilla hopes to stimulate interest in science.
In May next year, the Center is launching a genomic junior camp among high school students.
Participants are sure to hear of Biotek-M, which cuts dengue diagnosis from four steps to just two. The device can also be used for testing for other diseases such as H1N1. It needs no refrigeration so it can be stored in areas without cooling equipment or electricity. Padilla said the scientist who developed the kit would be properly rewarded for his patented product.
Such success stories can promote interest in the sciences. A cherished goal for Padilla is to make younger generations of Filipinos see that science can be sexy.