Dr. Carmencita David-Padilla who introduced new born screening in the country is the latest recipient of the Concepcion Dadufalza for Distinguished Achievement Award.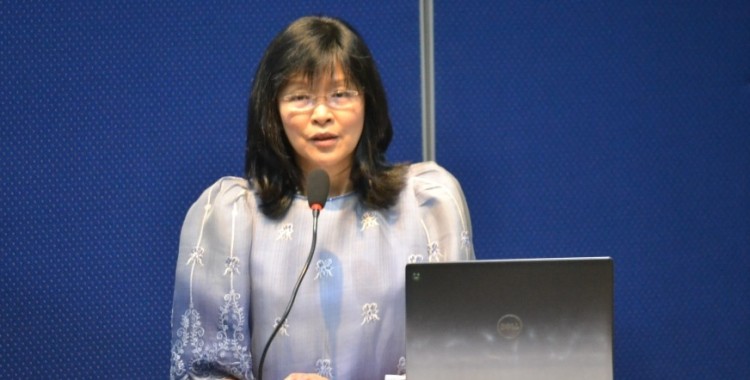 The award is given to an outstanding individual who has excelled in his/her craft, or who has contributed significantly to important causes in society.
Dr. Padilla who was responsible for setting up clinical genetic services and laboratories in the country introduced new born screening in 1996. She was responsible for the Newborn Screening Act in 2004, integrating newborn screening in the health care delivery system.
She began her career as a pediatrician in Philippine General Hospital in 1981. On the same year, she was recognized as an Outstanding Clinical Clerk in the Pediatrics department. Since then Dr. Padilla, with her exceptional devotion to her passion and advocacies, and her effective leadership style has earned her countless accolades in the field of academe, health & medicine, and in scientific research.
This year, she received the Outstanding Science Administrator Award (Dioscoro L. Umali Medal) at the recently concluded 2012 National Science and Technology Week Awards, and was also recognized by the College of Public Health of University of the Philippines Manila as an Outstanding Alumna in the Master of Arts in Health Policy Studies (MAHPS) program.
On September 18, Dr. Padilla as a recipient of the Dadufalza award will render a lecture entitled "Newborn Screening: Research to Policy Ideas, Successes and Continuing Challenges". The lecture and awarding ceremonies will happen on Tuesday, September 18, 9am at the Social Hall, 8F PGH Building in UP Manila.
The Concepcion Dadufalza Achievement Award was established on June 29, 2000 by the UP Board of Regents in honor of a beloved former professor of the University, Professor Concepcion D. Dadufalza, on the occasion of her 50th year of teaching at the University of the Philippines. Funded by an alumnus who requests anonymity, the Award aims to honor individuals of distinction, to keep alive the selfless vision and values of Professor Dadufalza.
Dr. Padilla who has been teaching for more than twenty years is also the chair of Pediatrics of College of Medicine in UP Manila. She's also the director of the Newborn Screening Reference Center at the National Institutes of Health, and executive director of the Philippine Genome Center.
With this recent recognition, she joins the ranks of previous Dadufalza awardees namely Dr. Evelyn Mae T. Mendoza (2010), Dr. Priscelina P. Legasto (2009), Dr. Ameurfina D. Santos (2008), Dr. Eduardo A. Padlan (2007), Dr. Jose Y. Dalisay, Jr. (2006), Dr. Martesio C. Perez (2005), Dr. Glecy C. Atienza (2004), Dr. Edgardo D. Gomez (2003), Dr. Romulo G. Davide (2002), Dr. Caesar A. Saloma (2001)
For inquiries, email pgc@up.edu.ph or call 981-8500 loc 8744.