On 15 August 2017, the University of the Philippines Board of Regents approved the appointment of Dr. Cynthia Palmes-Saloma as the Executive Director of the Philippine Genome Center (PGC).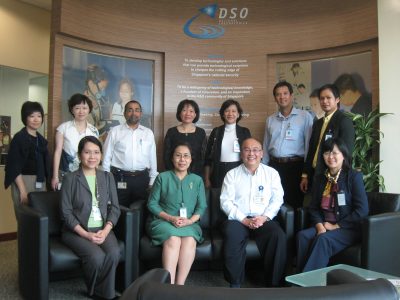 Dr. Saloma was the project leader behind the establishment of the DNA Sequencing Core Facility (DSCF) of PGC making her one of the pioneers of the executive committee. The youngest among the four (4) founding 'mothers/marias' of PGC, Dr. Saloma joined Dr. Amelia P. Guevara, Dr. Gisela P. Concepcion and Dr. Carmencita D. Padilla in brainstorming, formulating strategies, inspecting international genome institutes in order to create and establish the Philippine Genome Center in 2009. Since then she has served as PGC's program director for DSCF until August 2016.
She finished her bachelor of science degree in Fisheries from the University of Philippines Visayas with a magna cum laude honors in 1987. Afterwards she took a bachelor of science degree in Molecular Biology in Nagoya University, Japan in 1993. Two years after she received her master's degree in Medical Science from Osaka University Graduate School of Medicine. Then in 1998 Dr. Saloma got her doctor of science in physiology from Osaka University Graduate School of Science.
Concurrent to her PGC appointment, she is also a Professor 9 on her second term as director of the  National Institute of Molecular Biology and Biotechnology (NIMBB)  in UP Diliman. She is also the principal investigator and head of NIMBB's Molecular and Cell Biology Laboratory. Dr. Saloma is also the Chair of the UP Diliman Institutional Animal Care and Use Committee. She is married to former UP Diliman Chancellor Caesar P. Saloma and they have two daughters, Cristina and Carmel.