The Civil Service Commission (CSC) has announced the awardees of the Presidential Lingkod Bayan Award for 2022. This award recognizes public servants in the Philippines who have demonstrated exceptional performance and contributions to the government. The Presidential Lingkod Bayan Award is the highest award given to individuals or groups who have made significant contributions to the country's development and demonstrated exemplary dedication to public service. Other awardees included in the CSC Honor Awards Program are the Civil Service Commission Pagasa and the Outstanding Public Officials and Employees (Dangal ng Bayan).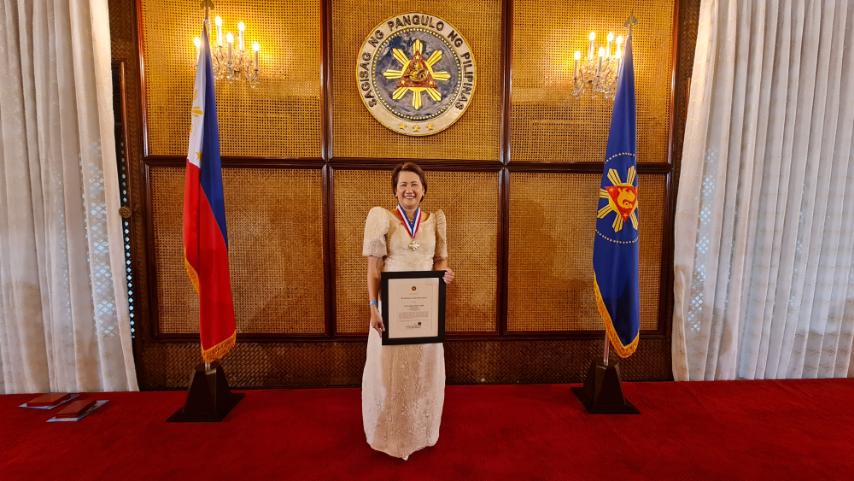 Dr. Cynthia P. Saloma, current Executive Director of the University of the Philippines Genome Center, is a recipient of the Presidential Lingkod Bayan Award. She has shown outstanding work in both scientific and administrative capacities at the center during the SARS-CoV-2 pandemic. Dr. Saloma expressed her gratitude for the honor and recognized the shared effort of the entire PGC, including its core facilities in DNA Sequencing, Clinical Genomics, and Bioinformatics, as well as its administrative and project staff, for their commitment and ongoing efforts.
On March 8, 2023, the highly anticipated awards ceremony was held at the prestigious Rizal Ceremonial Hall in Malacañang. The event was attended by numerous high-ranking officials and dignitaries and was presided over by President Ferdinand Marcos Jr., who handed out the awards to the deserving recipients. The awardees were each presented with a gilded medallion, a plaque of appreciation, a cash award, and, perhaps most notably, an automatic promotion to the next higher position, further testament to their hard work and zealousness to their respective fields.
The PGC along with the CSC congratulates the awardees of the Honor Awards Program for their efforts, perseverance, and remarkable contributions to public service.
Bawat Kawani, Lingkod Bayani.
Ang PGC, Para sa Bayan.
---
Read the full story here: President Marcos Jr. gives award to gov't service exemplars (csc.gov.ph)