By KIM LUCES, GMA News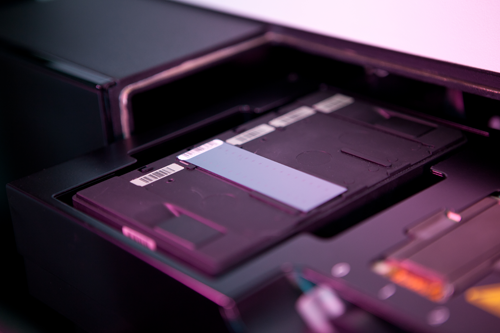 The Philippine Genome Center (PGC) DNA Sequencing Core Facility (DSCF) has found a temporary home on the second floor of the National Institute of Molecular Biology in UP Diliman, but is already opening its doors to research projects that will directly impact the nation's economy.
The PGC will temporarily be housed here until the completion of the first PGC building in 2016, also located in the UP Science Complex. The DSCF, which officially opened Tuesday, makes available sequencing and genotyping services to academic research groups in the country.
Don't copy other countries
This is where genomic studies on agriculture, health, biodiversity, forensics, and ethnicity will be done that cater specifically to the Filipino people.
"We cannot copy Singapore, Hong Kong, Taiwan, or even the US because the Philippines has its unique needs," said Dr. Carmencita Padilla, Executive Director of PGC.
The PGC now operates two core facilities – DNA Sequencing and Bioinformatics. PGC has yet to find space for its third core facility, the Biobank – a repository for DNA samples.
The Department of Science and Technology (DOST) has granted PGC a total of P800 million, of which P520 million was released this year, according to Padilla.
The center already has a string of projects underway for the agricultural and medical sectors.
Separating bad from good sugarcane
The PGC's sugar cane project came about when the Philippine Sugar Research Institute (Philsurin) approached the DOST for help to improve sugar cane varieties, in the wake of news that Brazil had surpassed the country as the world's top sugar exporter.
Philsurin needed a genetic marker that could allow sugar cane farmers to differentiate good plants from bad ones.
The PGC has already started on this project and expect to complete it in a few years. The Center has also committed to introduce a new variety of sugar cane before the end of the present administration.
Rejuvenating the country's coconuts
Also underway is the coconut project, brought to their attention by the Philippine Coconut Association (PCA).
"We will soon have a country without coconuts because they are too old. And we have to plant the right variety," Padilla said.
"We need to find the right markers for the coconuts that are good. In other words we're looking for the correct coconut to plant for the next generation."
DOST has awarded a grant of P224 million for the execution of this research project.
Testing for dengue, other diseases
The Biotek-M Dengue Kit, a test for the early diagnosis of dengue is about to be rolled out. Padilla said that this is just the "tip of the iceberg": PGC is planning to develop similar kits for other diseases such as tuberculosis, diarrhea, schistosomiasis, and malaria.
The DSCF core facility will be the home of high-end equipment for genomics studies, but labs will still be built and retained in other UP campuses in Manila, Visayas, and Diliman for the basic equipment. — TJD, GMA News