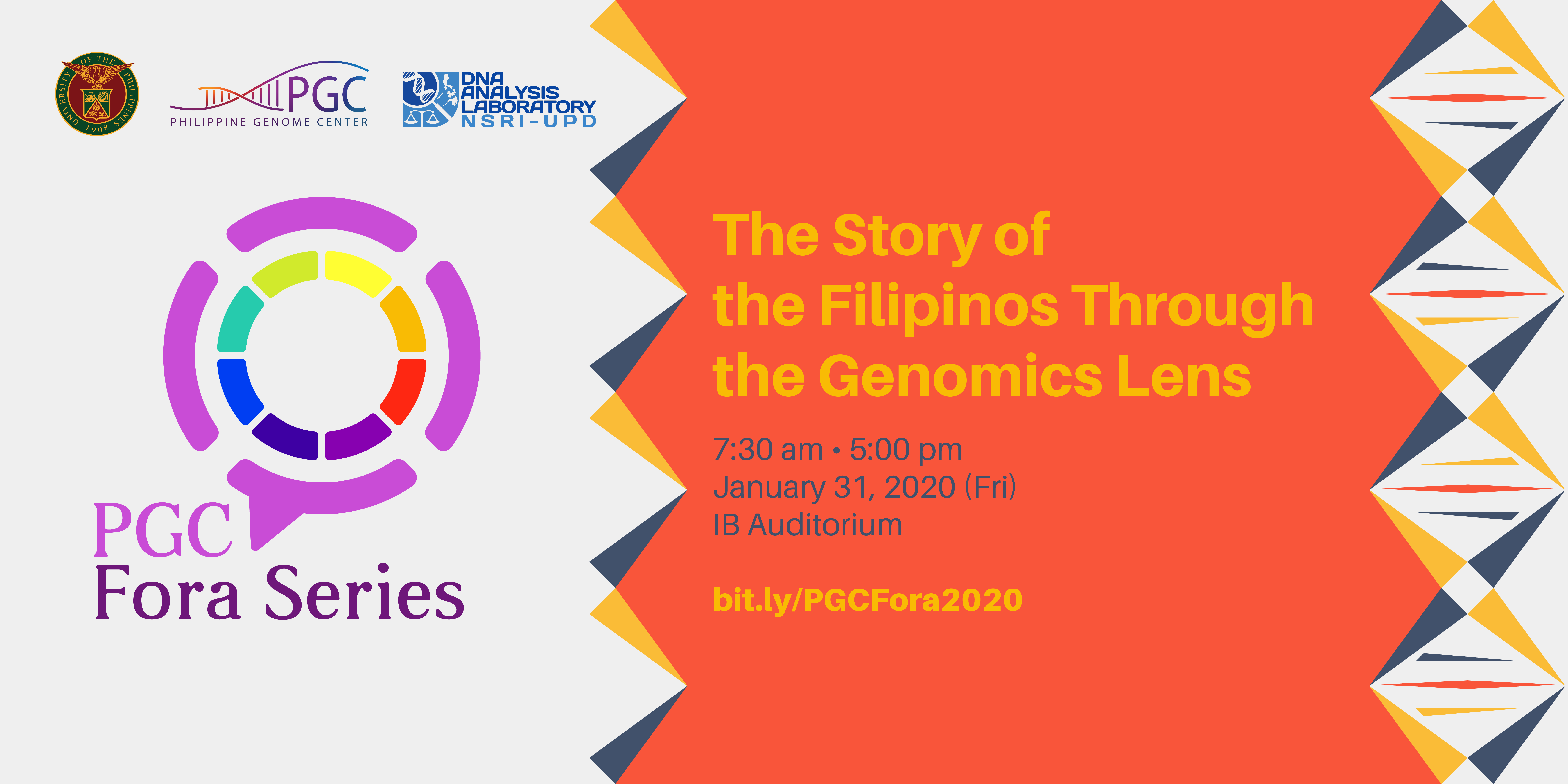 The Philippine Genome Center (PGC) of the University of the Philippines System in partnership with the DNA Analysis Laboratory (DAL) of the Natural Sciences Research Institute (NSRI) – UP Diliman will be hosting "PGC Fora Series: The Story of the Filipinos Through the Genomics Lens".
The forum will be held on January 31, 2020 from 07:30 am – 05:00 pm at the Institute of Biology Auditorium, National Science Complex, UP Diliman, Quezon City, 1101.
This forum is an opportunity to bring together researchers, faculty, students and stakeholders from Luzon, Visayas, and Mindanao to discuss previous and on-going research studies on the genomics of the Filipino people as well as recent developments on archaeological studies, which aims to have a better understanding on the origins, prehistory and adaptations of the Filipinos.
PGC and DAL invites interested participants to register and attend the event.

Selected talks are streamed by PCARI-PRIME through this Zoom Meeting link: https://prime-ph.zoom.us/j/859050171