A seminar hosted by the Shared Genomics Core Laboratory (SGCL) and the Nagoya University Alumni Association-Philippines (NUAL-PH).
Date: Saturday, 08 December 2018, 07:30 am (Manila Time)
---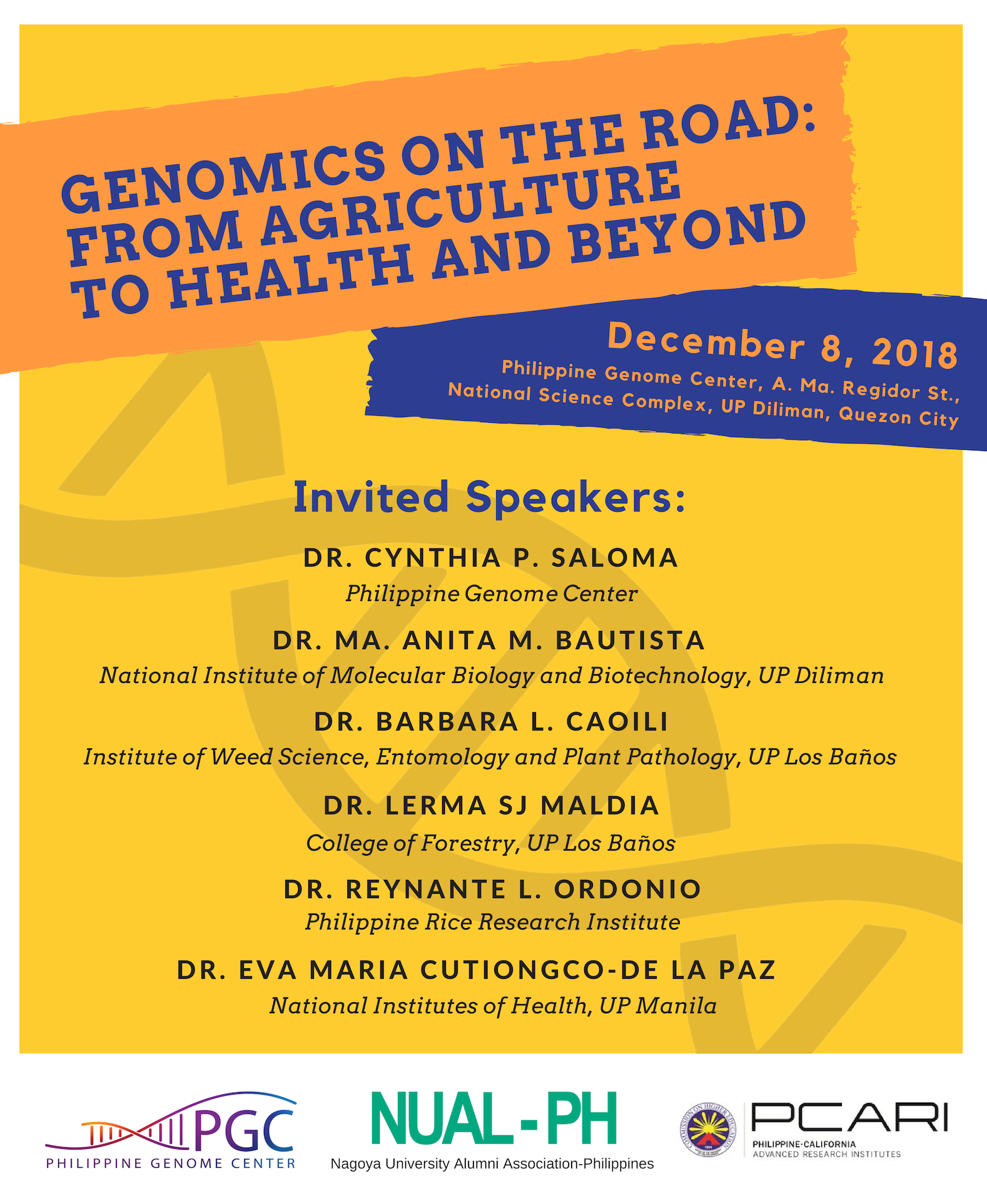 The seminar will focus on genomics applications in Agriculture, Health, and Forestry. Topics include Agrigenomics, Entomopathogenomics, Shrimp Pathogenomics, Forest tree genomics, and more.
---
The seminar will be held at the PGC bldg. LGF

Register here