Forensic science is the scientific method of gathering and examining information about the past. It has been made popular with the emergence of television series on crime scene investigation, law profession and court room drama.
On April 7, the University of the Philippines will hold a symposium on forensic science entitled "Next Generation/The Now Generation Forensic Science Symposium".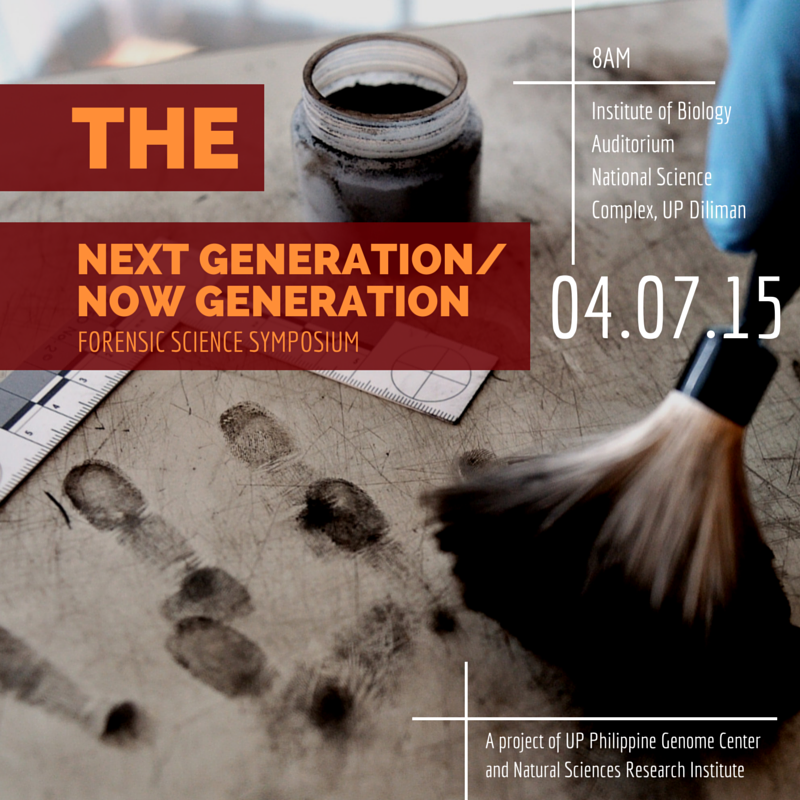 The symposium was organized for forensic scientists, lawyers, medical allied professionals, NGOs and graduate students who want to have a better understanding of the state of forensic science in the Philippines and in other countries; and also to showcase the latest technology, Next Generation Sequencing, in forensic DNA testing.
Apart from local forensic scientists who saw the need to continuously educate the general public on the usefulness of forensic science, experts coming from international institutions will also share their triumphs and challenges encountered. Key speakers include internationally-renowned forensic scientists Dr. Mechthild Prinz, Associate Professor and the Director of the Master in Forensic Science Program at John Jay College of Criminal Justice in New York City; Dr. Zoran Budimlija, Forensic Science Department Training Coordinator at the International Commission of Missing Persons (ICMP); and Dr. Marie Allen, an expert in medical genomics and genetics from Uppsala University, Sweden.
With the recent Mamasapano tragedy, a better understanding and appreciation of forensic science has reached its prime, it is high time for the country to pursue evidence-based and scientific approach when examining crime scenes and/or when responding to allegations.
The symposium is happening on April 7, 8am to 5pm at the Auditorium of the Institute of Biology, National Science Complex, UP Diliman. The symposium is a project of the University's Philippine Genome Center Program on Forensics and Ethnicity, Class Biol 397 of the Institute of Biology, and the DNA Analysis Laboratory of the Natural Sciences Research Institute (NSRI) of UP Diliman.
For registration inquiries or to sign up, email forensicsday2015@gmail.com or via FB Page Forensic Science Symposium 2015, or contact Tel Nos. 925-2965, 0927-4771532, 0908-8617621