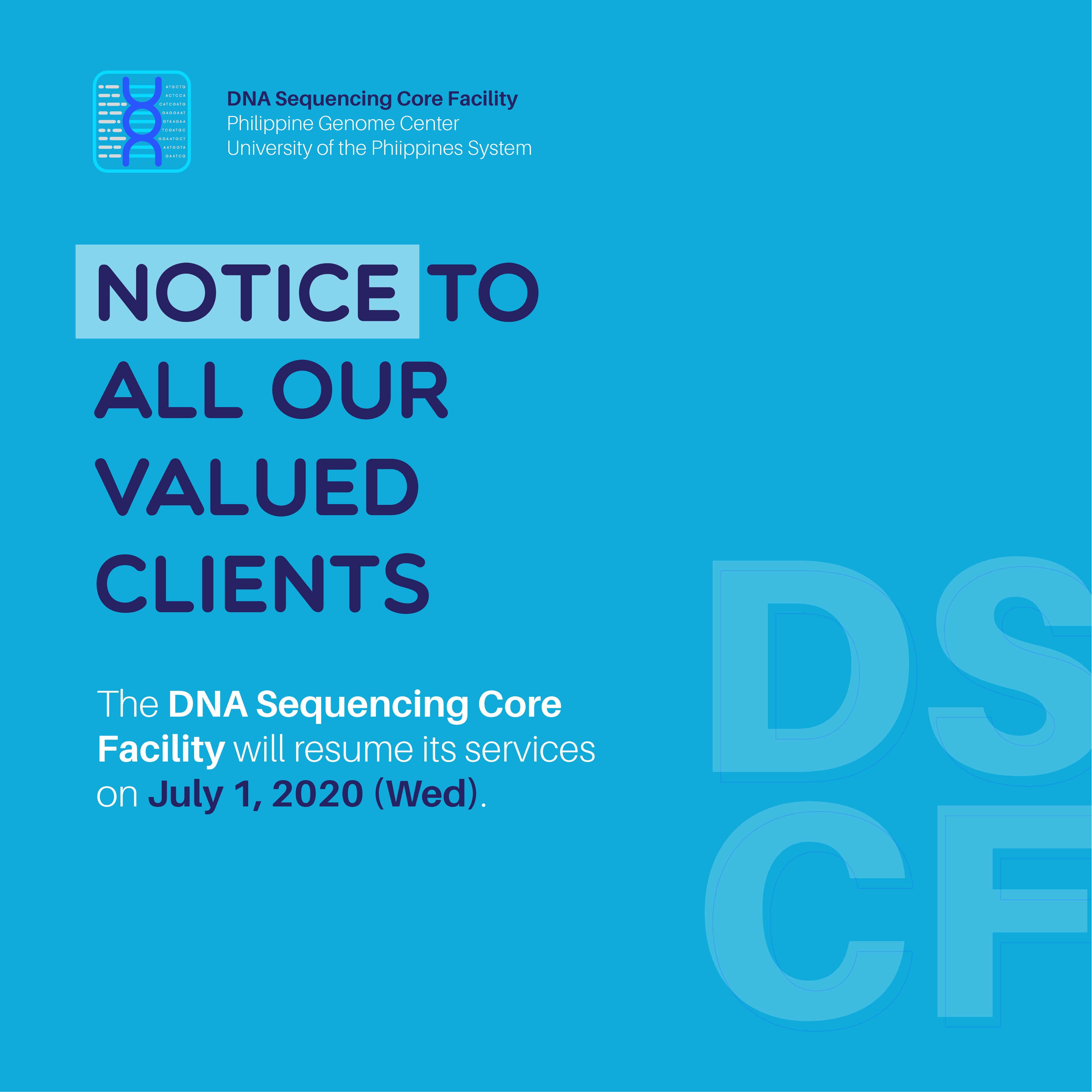 The DNA Sequencing Core Facility will resume its services on July 1, 2020 (Wed) and will be accepting sample submissions following the schedule below:
Sample drop-off
PGC GF lobby, reception
Tues to Fri, 09:00 am – 02:00 pm
*Walk-ins will not be accommodated. Please email the lab and arrange drop-off appointment within the provided schedule and wait for confirmation prior bringing your samples to PGC.
As the sequencing facility is continuing its services, use of laboratory space is still on-hold until further notice.
As it is also our priority to minimize physical interaction and/or contact, on-site consultations will not be allowed. All consultations will be done via email.
Schedule drop-off of samples via email: dnasequencing@pgc.up.edu.ph