The Philippine Genome Center welcomes Dr. Cheryl P. Andam, an expert on microbial genomics and Assistant Professor on Microbial Ecology at the Department of Molecular, Cellular and Biomedical Sciences, University of New Hampshire, USA. She received her BS in Forestry, 1998, from the University of the Philippines Baños and acquired her MS in Biology, 2005, from Binghamton University, State University of New York. She completed her Ph.D. in Microbiology, 2011, from the University of Connecticut; and proceeded as a Postdoctoral Associate, 2013, at Cornell University; and as a Postdoctoral Research Fellow, 2016, at Harvard University.
As part of the short-term Balik Scientist program, Dr. Andam is set to collaborate with Dr. Arturo Lluisma from the UPD-Marine Science Institute, on using genomics for antibiotic discovery from soil bacteria; and with Drs. Pierangeli Vital, Windell Rivera, and Marie Christine Obusan from the UPD-Institute of Biology and Dr. Ma. Anita Bautista, program director of PGC's DNA Sequencing & Bioinformatics Facility, on genome sequencing of representative human pathogens found in the environment.
PGC, as the host institution organized various seminars open to  On July 14, the seminar "Using microbial population genomics to resolve the fuzzy species conundrum" was attended by students, researchers, faculty members from UP, Centro Escolar University, University of Santo Tomas, St. Luke's Medical Center, and others.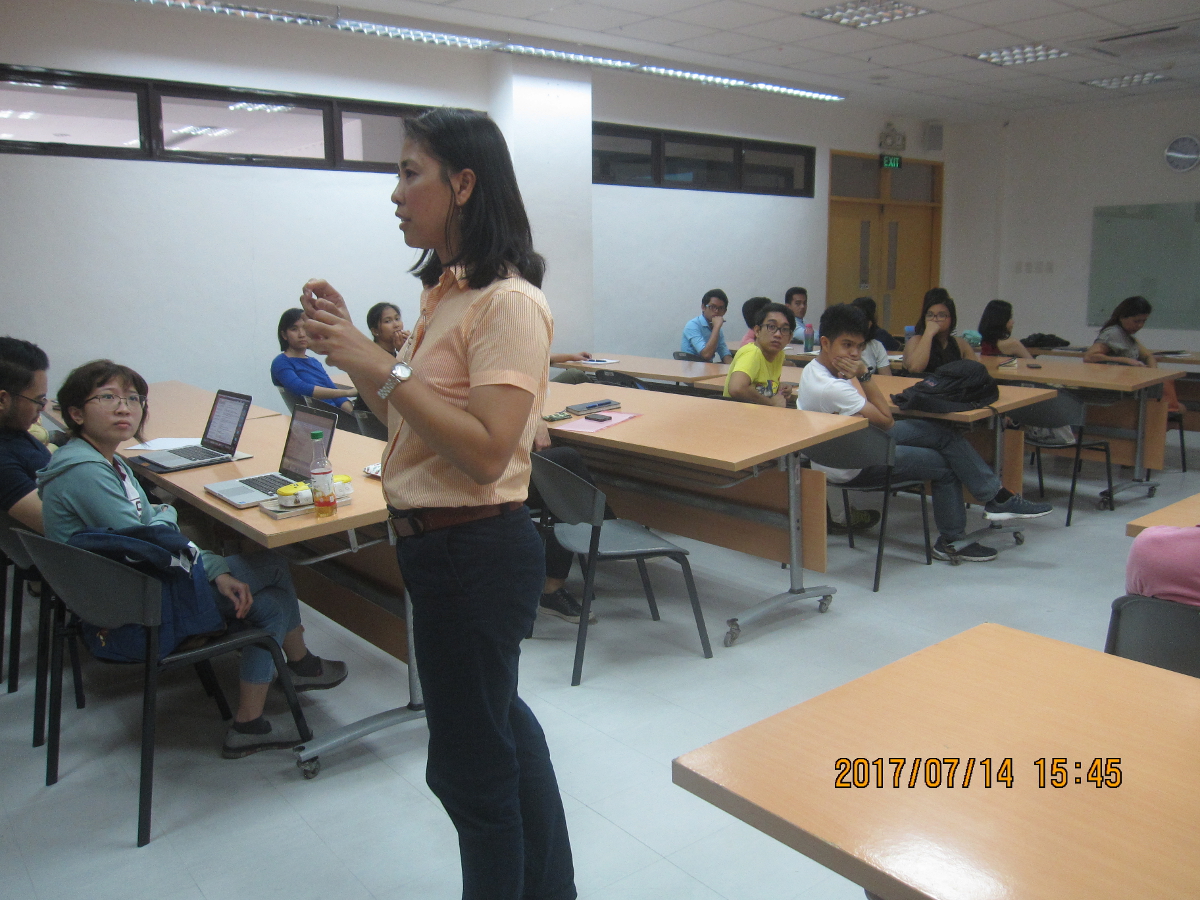 Dr. Andam is the third BSP awardee to be hosted by the Philippine Genome Center from July 10 – August 8, 2017.
Preceding Dr. Andam is Arch. Mitsy Canto-Jacobs (Received for USGBC LEED initiatives, 2014-2016) and Sheila Estacio Dennis (BSP awardee on Forensic Biology, co-hosted by UPD-NSRI, 2015-2016) as PGC-BSP awardees.
DOST's Balik Scientist Program [bsp.dost.gov.ph]
As a brain gain initiative of the Philippine government, the Balik Scientist Program (BSP) of the Department of Science and Technology (DOST) seeks to encourage highly-trained overseas Filipino scientists and technologists, experts, and professionals to return to the Philippines and share their expertise for the acceleration of the scientific, agro-industrial and economic development of the country.
Established in 1975, the Program serves as a tool for the strengthening of the country's scientific and technological human resources. Thru the transfer of diverse new knowledge and expertise, Balik Scientists have been instrumental in providing solutions to national concerns, especially in areas where there are limited experts residing in the country. Local private and public institutions seeking technical assistance from foreign-based Filipino experts may apply for DOST assistance through the Program, either on a Short-Term or Long-Term basis.
To date, the BSP continues to be one of the DOST's strategic programs which addresses the priority areas consistent with the current S&T priorities as identified by DOST for the country's achievement of greater levels of competitiveness, economic value and prosperity.